Time-off notice: no new posts for the time being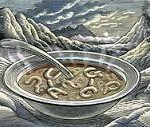 From Nautilus, by Johnny Bontemps, The Dawn of Life in a $5 Toaster Oven:
"… A vintage General Electric model… for cooking up the chemical precursors of life, he thought. He bought it for $5.
At home in his basement, with the help of his college-age son, he cut a rectangular hole in the oven's backside, through which an automated sliding table (recycled from an old document scanner) could move a tray of experiments in and out. He then attached a syringe pump to some inkjet printer parts, and rigged the system to periodically drip water onto the tray … in Hud's laboratory at the Georgia Institute of Technology, where he directs the Center for Chemical Evolution, a multi-university consortium funded by NASA and the National Science Foundation. …
It simulates the cycles of cool and hot, and wet and dry, that Hud suspects jump-started this evolutionary process, millions of years before the first cellular life forms emerged…
Evolution requires two forces: variation and selection… Polymers can form, break down, and form again with new configurations. That's variation. … They might fold into shapes that prevent them from breaking apart too quickly, for instance. That's selection. …
The engine for life and evolution could then be, as Hud says, as simple as "a planet spinning in front of a star…" read full story
Interview with JOHN MARKOFF; a Pulitzer Prize-winning journalist who covers science and technology for The New York Times. His most recent book is the forthcoming Machines of Loving Grace: The Quest for Common Ground Between Humans and Robots.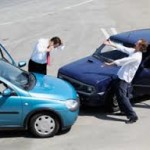 Chris Urmson, from Google's self driving car project, posted a new 'chapter' about their experience in learning about self driving vehicles.
Far from celebrate the accidents, such events are critical to understanding how accidents really happen.  Even when you are stationary, or it's not your fault.  As all drivers learn (or know intuitively one may argue) if a car comes the wrong way straight to your car you'll be sorry for the outcome – no matter who to blame.
This video is part of the post as an output of information car's system was dealing with.